Encore: Sichuan Spices Dinner with Chef Deng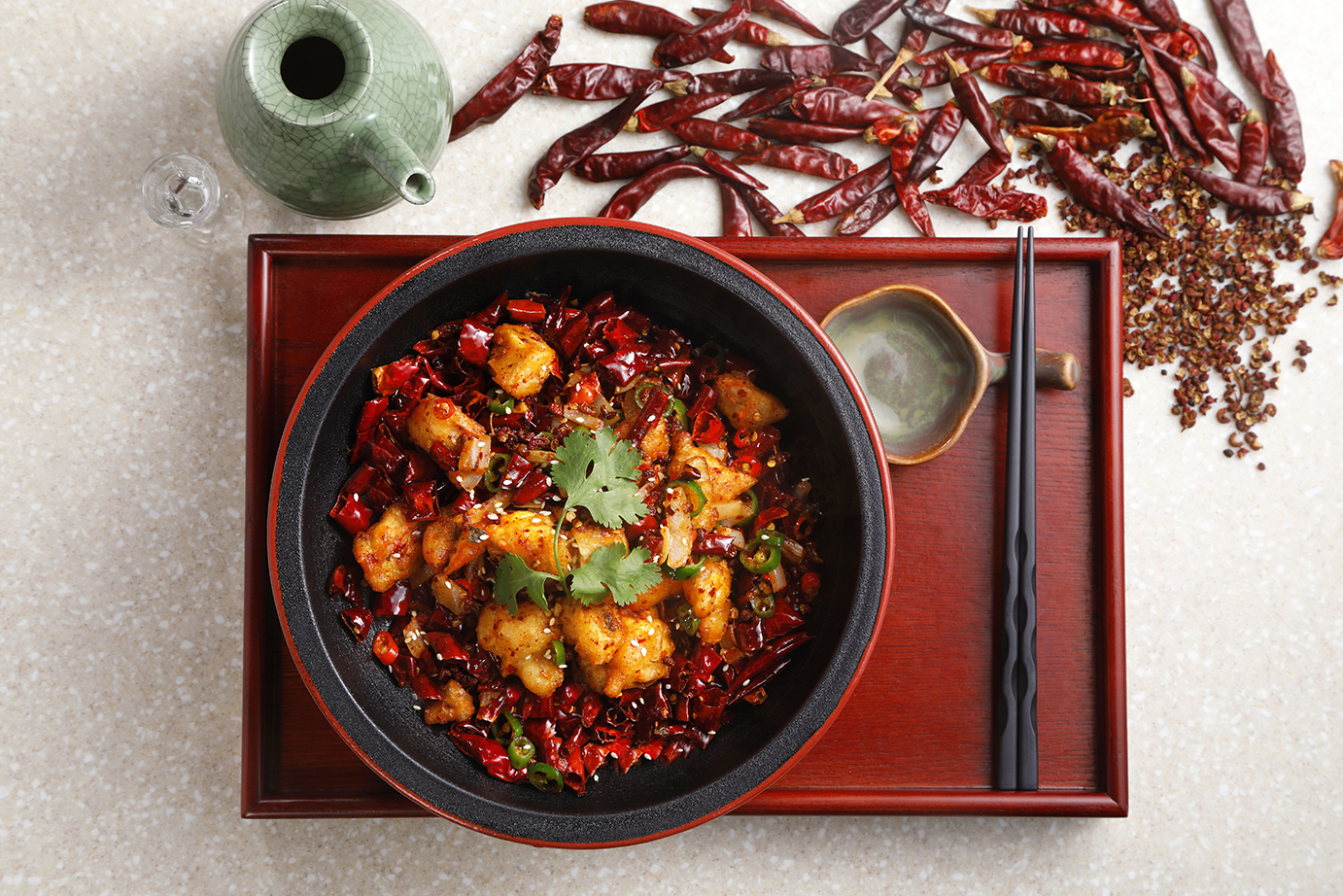 Sichuan cuisine has a reputation for only being hot and spicy, but the reality is not the case. Sichuan native and acclaimed Chef Deng Huadong has spent his career debunking the myth and and demonstrating the wide use of fresh ingredients and variety of flavours and tastes in Sichuan dishes.
Slow Food Hong Kong presented Chef Deng in an exquisite and exclusive dinner in fall 2017 that sold out in one week. Due to overwhelming interest, we are hosting another event in 2018. A completely new menu will be offered, and Chef Deng will be on hand again to explain and elaborate on Sichuan cuisine's history and tradition. Contrary to popular belief, the food is not all about spiciness. There are different layers of tastes and uses of Mala peppers.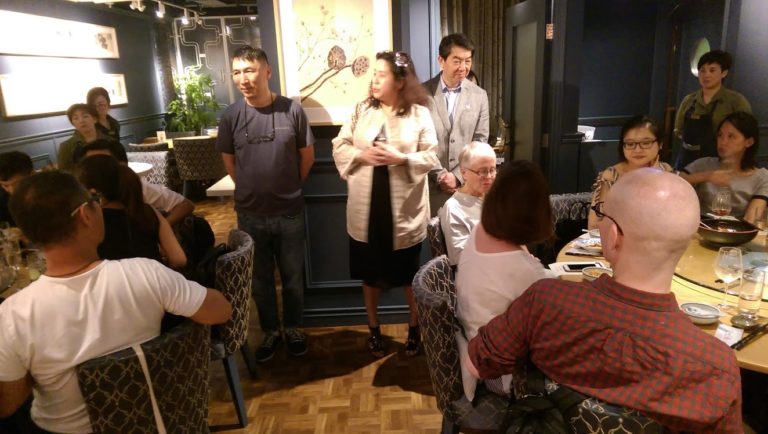 Chef Deng has been instrumental in popularizing Sichuan cuisine among international visitors. So reputable is Chef Deng that when Joël Robuchon opened his first L'Atelier de Joël Robuchon in Shanghai China, he visited only one Chinese restaurant – Chef Deng's. The Shanghai-based, Chengdu raised Chef Deng has been operating Deng G Shanghai since 2002. In September 2016, he teamed up with Hong Kong restaurateur, Paul Hsu of Elite Concepts, to open Deng G Bistro & Baiju Bar in Hong Kong.
Dinner Menu (subject to change without further notice)
Starters
Marinated Shrimps, Duck Tongues & Beans in Osmanthus / 糟醉三寶
Roasted Bamboo Shoots / 燒拌春笋
Roasted Eggplant with Red Chili / 燒椒茄子
Sliced Pork with Garlic & Chili / 蒜泥白肉
Ox Tongue & Tripe Medley / 夫妻肺片
Soup
Herbal & Mutton Soup / 歸芪羊肉湯
Mains
Dry Braised Prawns /乾燒蝦球
Camphor Smoked Duck / 樟茶仔鴨
Deep-fried Fish in Mala Sauce / 麻辣魚塊
Braised Beef Rib with Pepper Powder / 香烤牛肋骨
Mutton & Turnip Casserole / 魚香雞塊
Dry Sauteed String Bean / 乾煸四季豆
Rice, Dim Sum, Sweet
Pork Dumplings / 紅油抄手
Fried Rice, Chengdu Style / 成都炒飯
Sweetened Snow Fungus & Lotus Seeds / 銀耳蓮子羹
Details
Date: 6 February 2018 (Tuesday)
Time: 7:00 pm to 10:00pm
Address: 3/F 147 Queen's Road East, Wanchai
Cost:
HKD 570 per person for non-members, includes 1 year membership to Slow Food
HKD 520 per person for Slow Food Members
Feel free to BYOB; special corkage HKD 110 per bottle.
Register Here 
We are fully booked! Email

info@slowfood.com.hk

if you would like to be on the waiting list.