Summer Workshop: Handmade Noodle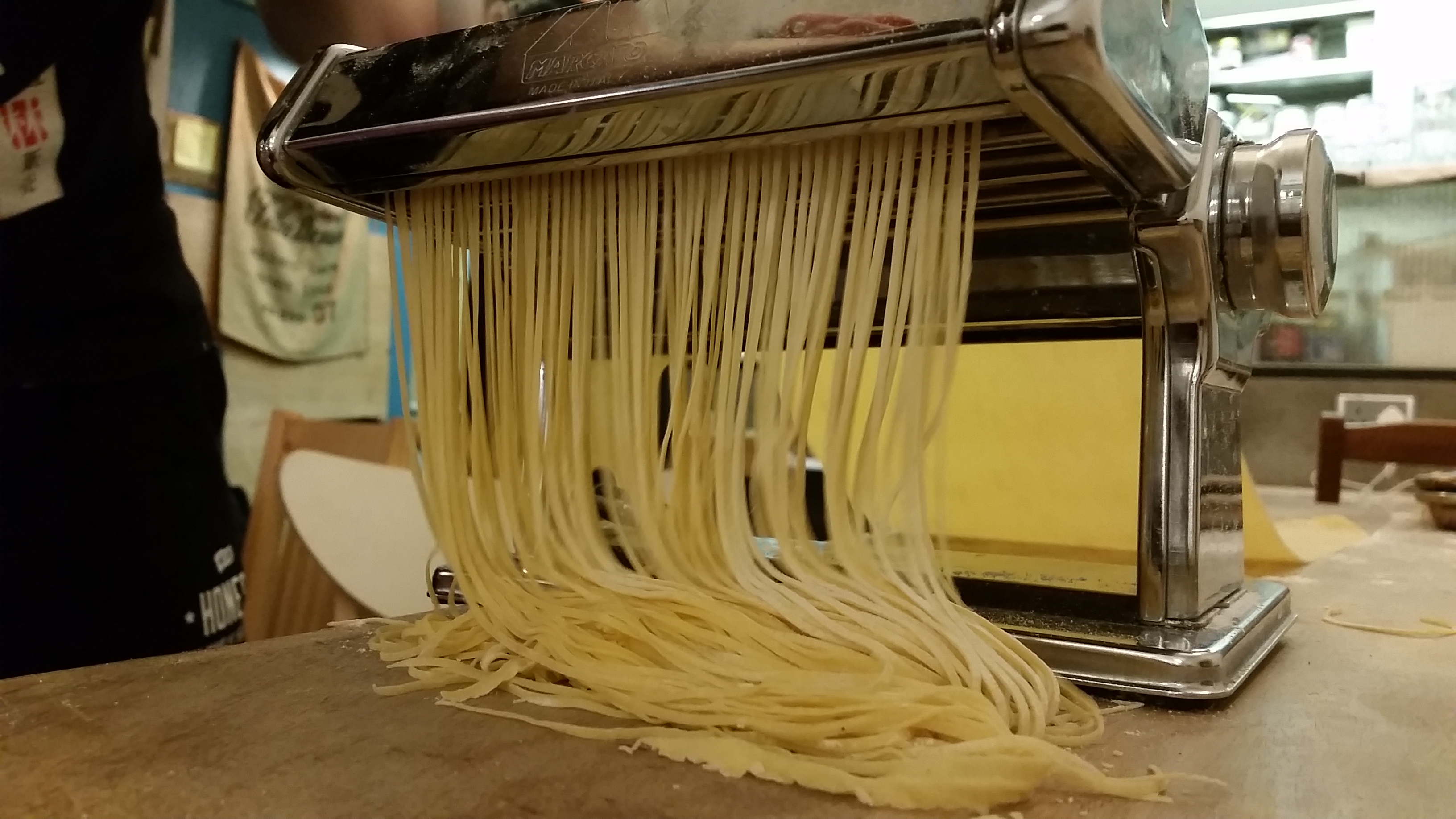 Fully booked!
Celebrate summer by making seasonal noodles! Join Slow Food Hong Kong to discover the joy of making food with your own hands, connecting with food in the true slow food spirit.
Our collaborator Kong Yeah will present different types of local flour manufactured by Hong Kong's very own flour mills, with which we will make noodles, as well as using summer vegetables.
Learn about the local food production scene from Kong Yeah ("港嘢", literally meaning "Hong Kong stuff" in colloquial Cantonese), a group dedicated to supporting local agricultural produce and manufactured products.
Get your hands to work – experience making, cooking and eating food together! Kids are welcome. Very limited space, so sign up now!
Details

Date: 8 July 2017 (Saturday)
Time: 2:00 pm to 5:00 pm
Address: WECONS, 1/F, 204 Prince Edward Road West, Kowloon
Cost:
HKD 250 (aged above 8) or HKD 170 (aged 8 or below) per person for non-members, includes 1 year membership to Slow Food
HKD 200 (aged above 8) or HKD 120 (aged 8 or below) per person for Slow Food Members
Please bring your own reusable container and eating utensil
Fully booked!
Register Here